Brian and Julie Pirie updated March 2022
History: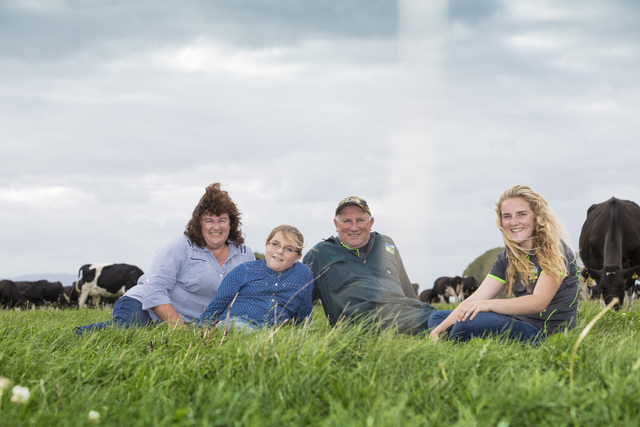 Brian started building up assets after beginning farming through the farm cadet scheme. He did not have any family money or security available. Julie was a Dairy Board Consulting Officer, and is still involved in farm consultancy.
1986 - First 50:50 sharemilking position, Morrinsville, then Te Aroha.
1993 - Purchased first property. 49.8 ha of peat at Ngatea.
1997 - Secured a 50:50 sharemilking position, dairy conversion. Built up to 500 cows.
2004 - Sold sharemilking herd. During sharemilking period, utilized cash surplus to buy neighbouring farms next to original block. Land owned 138 hectares – two cowsheds operated.
2006 - Purchased neighbouring 96 ha to bring total farm area to 234 ha – 3 cowsheds operated.
2008 - Purchased 78 ha dairy farm, sold shares and converted to run off.
2009 - Built 70 bale rotary cowshed.
2015 - Purchased 90 ha dairy farm adjacent to runoff. Combined with existing runoff.
2020 - Leased neighbouring 44 ha dairy farm - combined this with our existing dairy farm.
During the past 5 years the major emphasis has been centralising the farm operation, upgrading farm races, updating the cowshed and restructuring our staffing requirements.
Presently:
The total area owned 1 March 2022 - 278 ha dairy farm, 168 ha runoff.We operate a pastoral based system, with strategic feed inputs and high outputs. Focus on growing our business in a sustainable manner. We supply Fonterra.
Our runoff has a full-time manager employed on it. He runs our calves, heifers and jersey bulls.
The herd is of high quality and young age. We milk 900 cows.
After 5 years of winter milk, we have moved back to spring calving. We will calve 900 cows from 1 July 2021.
Breeding Worth 198, Production Worth 250, recorded ancestry 99%.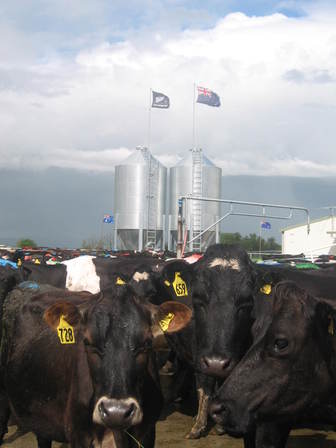 The farm has been set up with future expansion in mind – water lines, races, effluent systems and main infrastructure set up for a 1000 cow herd.
Location:
We are approximately 6 km from Ngatea. The farm is on the corner of SH2 and Central Road North, on the Western side.
Future:
Maintain production at 380,000 kg Milksolids, using supplements strategically. Improve to 400,000 kgMS for 21-22 season.
Pay off debt.
Maintain a motivated and dedicated team of people working with us.
Improve and maintain farm infrastructure and housing
Have fun! Interests: Activities with the children – athletics, netball, school.
President of the Hauraki Plains Rural Show. www.haurakiplainsruralshow.co.nz
President Thames Valley Jersey Club
Big Game Fishing on our boat Bounty Hunter.
Gardening and outdoor activities.
Duck shooting.
Milk for schools Community Story.